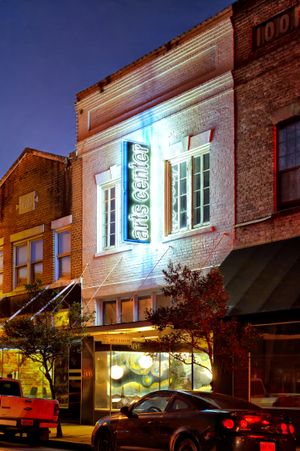 Did you know that you can rent the Hammond Regional Art Center for meetings and special events? HRAC offers the best value for your money in all of Downtown Hammond and the surrounding Tangipahoa Parish. HRAC is the ideal venue for office holiday parties, weddings, receptions, bridal and baby showers, parties, reunions, corporate meetings and many other types of events. 

If you would like to book our facility, contact us well in advance as some date restrictions may apply. Our space can be booked up to 6 months in advance, but availability will depend on the Hammond Regional Arts Center's exhibition and event schedule. Our facility can accommodate up to 300 people standing and can provide 60 chairs and 8 rectangular buffet-style tables for your rental.

Rates are as follows:

Events (4 hours or less): Gallery & Kitchen - $400

Events (8 hours): Gallery & Kitchen - $700
Day-time Conference meeting options are available. Please call the HRAC office to discuss.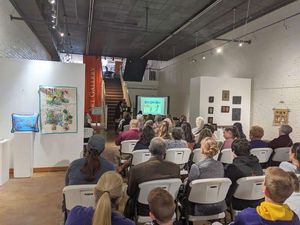 Sustaining Members, Patron's Club Members, and Corporate Members will receive 10% off our listed rates.

HRAC is first and foremost an art gallery.  Although some individual pieces may be moved or repositioned temporarily, under no circumstances will we agree to remove an exhibition from the gallery for a meeting or event.  Our exhibition schedule is available online so please consider artistic freedom and content before booking the space.
Are you planning to rent the Hammond Regional Arts Center for your wedding, reception or shower? If so, our clients receive a 10% discount from
Phillip Colwart Photography
for these types of events. Please contact Phillip Colwart Photography directly for details.