In Memory of Brandon Mulina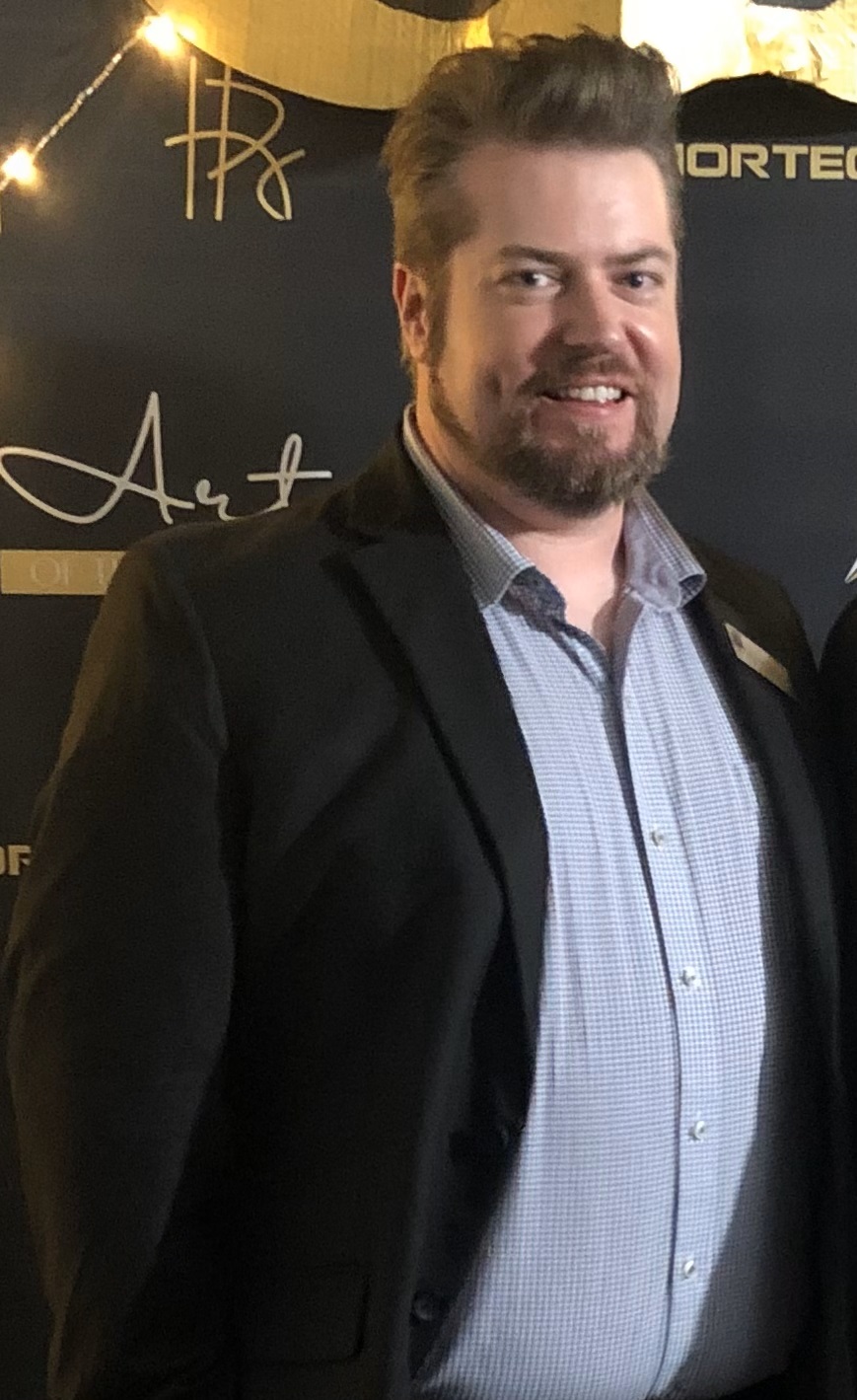 With heavy hearts and profound sadness, we announce the passing of a remarkable individual, our beloved Vice President Brandon Mulina.

A beacon of progression and compassion, he ensured everyone involved with the Hammond Regional Arts Center felt welcomed and had the best time at events, both big and small. Brandon left an indelible mark on our organization and all who had the privilege of meeting him.

Brandon was a member of the Hammond Regional Arts Center since 2006 and served as a Board Member since 2016. His warm smile, infectious laugh, and unwavering dedication endeared him to everyone he met, fostering an environment of camaraderie and inspiration. Brandon's invaluable contributions were instrumental in propelling our organization to unprecedented heights of success, and his absence leaves a void that can never be filled.
As we mourn this irreplaceable loss, we also celebrate a life lived with purpose and generosity, a legacy that will forever resonate within the fabric of our organization. Our thoughts and prayers are with Brandon's family and loved ones during this difficult time.
If you would like to make a donation in Brandon's memory, please click below. We appreciate your support of the Hammond Regional Arts Center's mission of bringing access to the arts to all in our area. Your donation will help perpetuate Brandon's decades-long efforts to support this mission as well. 
"

This was Brandon's passion. He loved you guys. We couldn't always make events once I had babies and now young kids, but he'd step outside if we had our strollers or whatever it took to see friends and get friends to the HRAC." - Neal Laura
"

In loving memory of our friend and brother." - Nick Barker
"

Brandon was one of the greatest people we've ever had the pleasure to know. We had the pleasure of being able to call him our friend for the last 14 years. While it was far too short we are so glad we had that time together. We love and miss you!" - Casey, Yen, Karen & Ken McAlister

Find more quotes from Brandon's friends and loved ones below.
"

I met Brandon in college where we had the opportunity to perform together in several Theatre productions. He could light up the room and the stage and brought so much joy and laughter to all of us." - Angela McCann
"

Just loved that kid!!! I was a teacher of his!" - Pauline Bankston
"

Brandon, I know you're lighting up heaven with your energy and keeping everyone laughing with that laugh of yours. You were one of a kind cousin." - Cheryl Busby