Brews Arts Festival - October 14, 2022
Thanks to everyone who supported us in 2021!
We're looking forward to seeing you again in October 2022! Stay tuned for more details.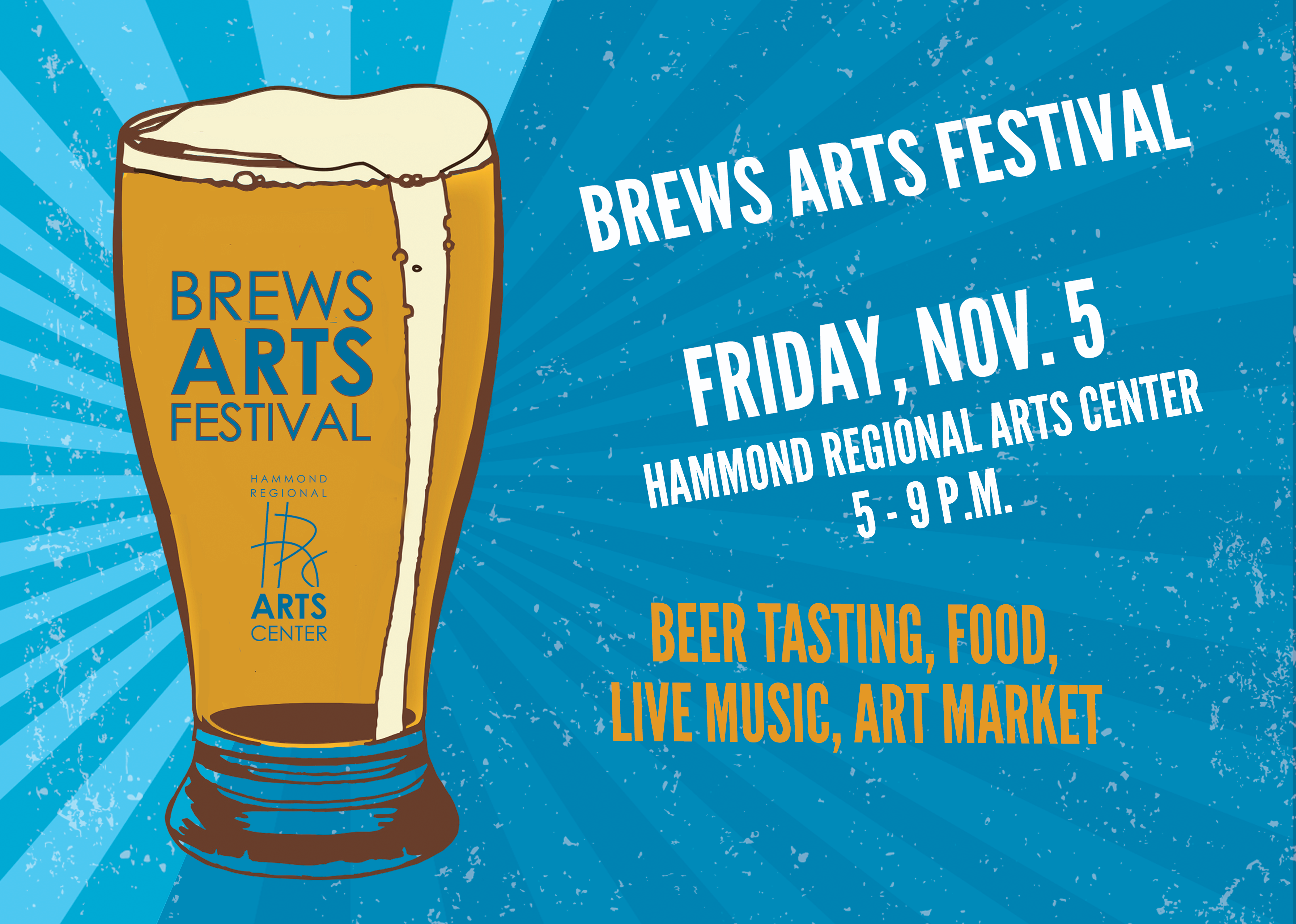 Experience the biggest craft beer festival on the North Shore! The Hammond Regional Arts Center toasts craft breweries with this premier tasting event. Brews Arts Festival brings together the brewers and diverse beers that make the southeast Louisiana region one of the top locales for craft beer.
Sample 30+ beers, enjoy live music by Jack Sledge & the Hammers, get creative with artists in the art market.  
Featuring craft beer by
Enjoy Live Music by Jack Sledge & the Hammers
Jack Sledge is a Gulf Coast rock'n'roller based in NOLA. He sounds like The Strokes, Tom Petty, Chuck Berry, The Boss & Miller Lite at 5pm on Friday.

The Hammertime band of bad boys features Sam Shahin (Naughty Professor), Ray Micarelli (Video Age), Andrew Landry (Sexy Dex & the Fresh + much more), and Sam Kuslan (his own acclaimed fame).

Don't miss the best rock show on the North Shore! 

 

Jack Sledge Band is brought to Brews Arts 2021 by
Food Trucks & Art Vendors
---
 Brews Arts Festival T-Shirts
Order yours today!  Ships free to your doorstep!
---

Special Thanks to our 2021 Sponsors

Stein Level

Pilsner Level
Special thanks to Raffle item donors:
---