Main Gallery
Color, Line, and Shape
Opening reception, Saturday, November 18th from 4-7 p.m.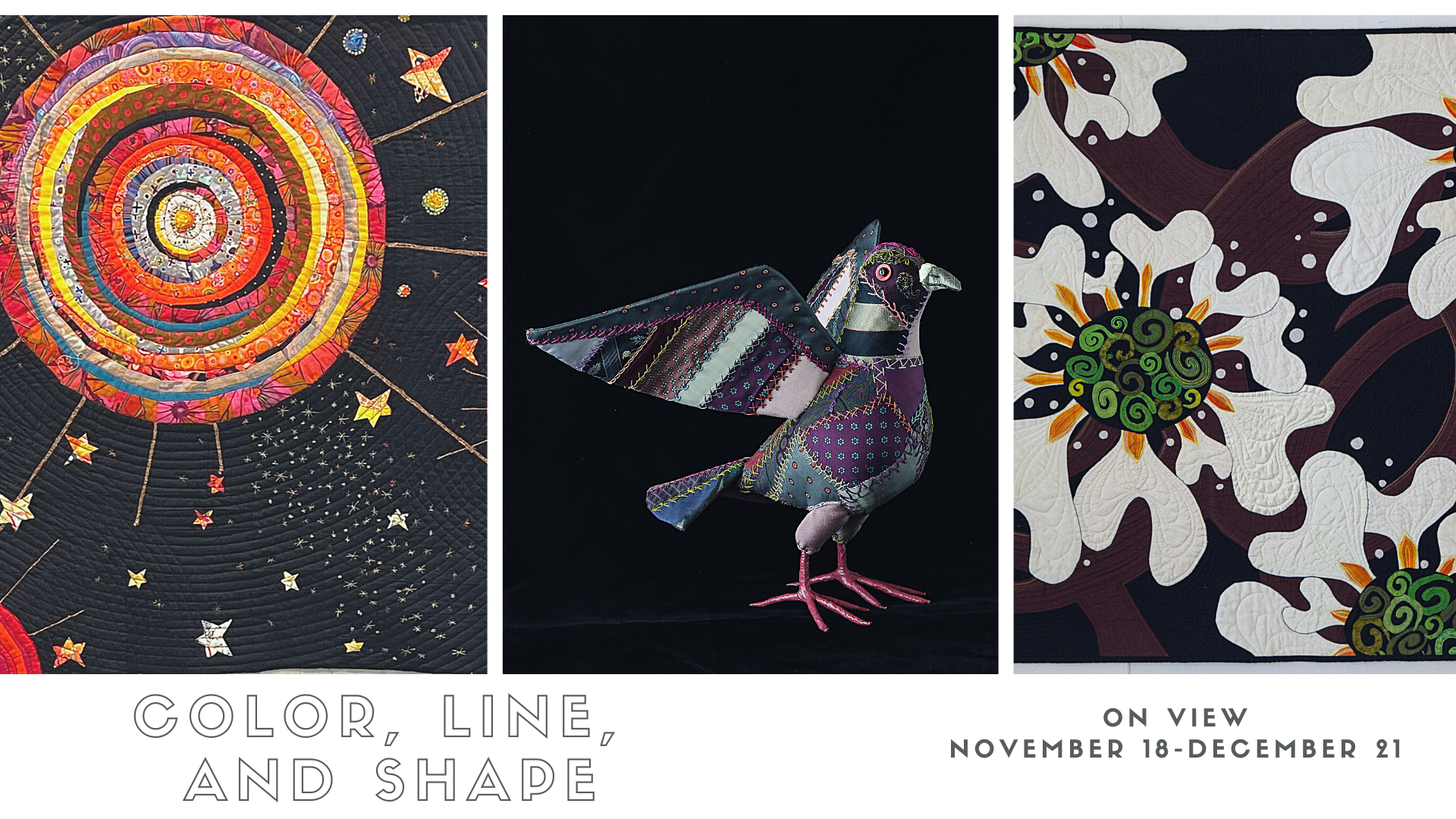 Color, Line, and Shape features the artwork of members from the Contemporary Fiber Artists of Louisiana.
The exhibition will open with a public reception held in the Main Gallery on Saturday, November 18th, from 4-7 p.m., coinciding with Hammond Downtown Development District's popular Starry Saturday event.
Color, Line, and Shape will showcase various fiber art disciplines, including quilting, weaving, digital transfer to fabric, embroidery, crochet, jewelry, beading, and mixed media. Among CFAL's members, the spectrum of fiber art disciplines is extensive, encompassing art quilts, embroidery, weaving (including off-loom techniques), digital fiber arts, crochet and knitting, rug hooking, doll making, 3-D fabric construction, basketry, jewelry featuring fiber elements, beading, embellishment, surface design, and mixed media.
The exhibit will remain open for public viewing throughout the holiday season until December 21st.
 
About CFAL
Contemporary Fiber Artists of Louisiana (CFAL) is a non-profit organization that convenes quarterly and presents their artwork in various venues across Louisiana. They are committed to offering educational workshops covering a broad spectrum of fiber art crafts and techniques while encouraging the exploration and appreciation of fiber arts in the wider community.
Color, Line, and Shape Sneak Peek