Main Gallery
Opening reception, Friday, November 11th from 5-8 p.m.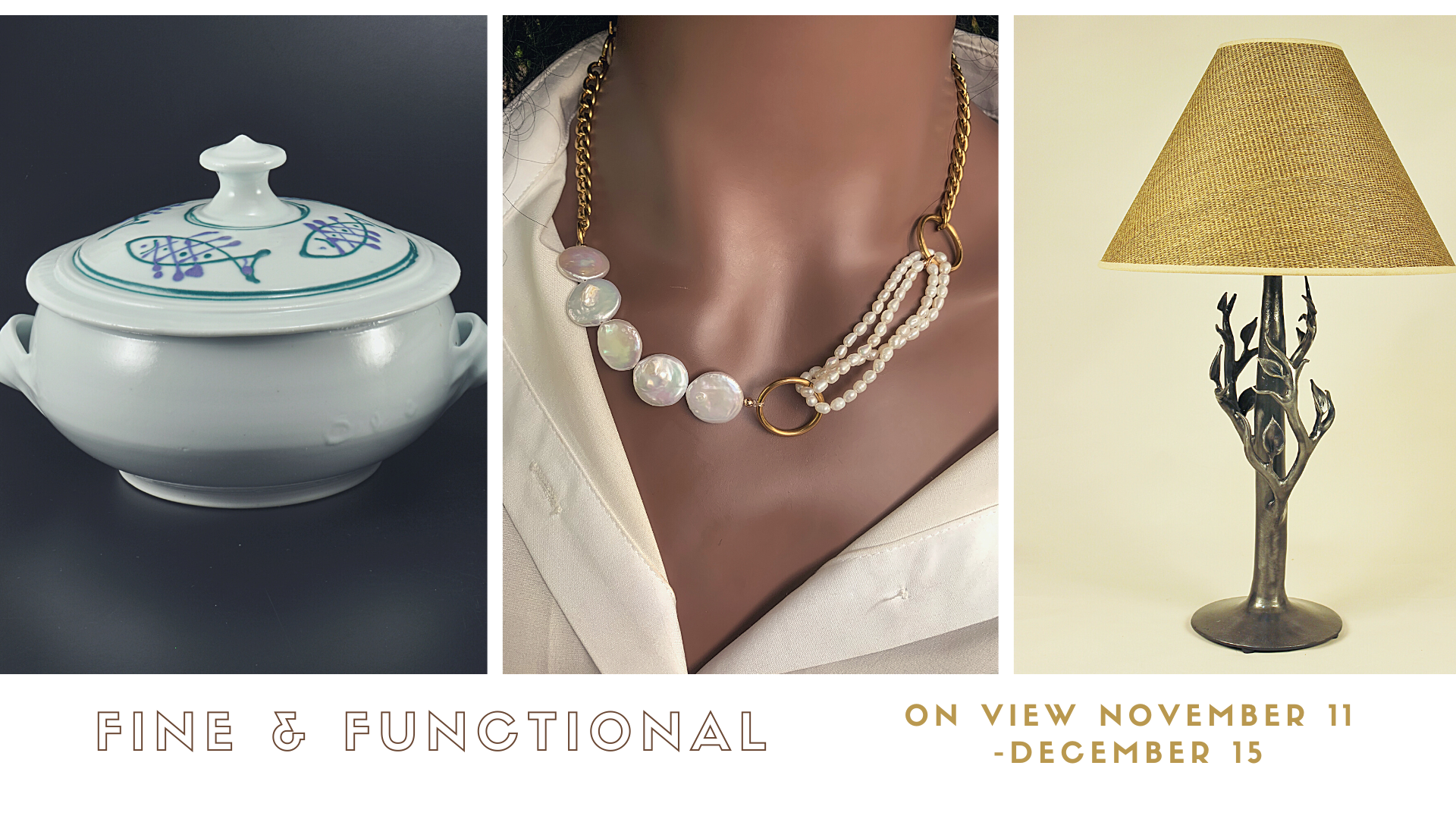 The Fine and Functional exhibition returns to the Hammond Regional Arts Center just in time for the holiday season running November 11 through December 15. This unique, handmade art experience will include wonderful pieces by several artists in the surrounding parishes as well as locally made in Hammond and Ponchatoula.

There will be lots of unique Christmas gift ideas available for purchase ranging from jewelry to ceramics and fine home goods. Join us for this HRAC holiday tradition and take advantage of the opportunity to purchase unique crafts to fill out your Christmas list. Fine & Functional will open with a reception on Friday, November 11 from 5-8 p.m.

Featuring artwork by:
Alana Voorhies
Anna Rita Miller
Candace Martin
Dennis Sipiorski
Gisela Niedenfuer
Harriet Blum
Jerry Hymel
John Perilloux
Nancy Perilloux
Jonny Vieuxdo
Lynda Katz
Marion Ochs
Mary Smith
Pam Bankston
Renee Dodge
Terri Kennedy
Tootie Calmes
Victor Mejia
Zé daLuz
and Amy DeDeaux Ransow
Found in Space Sneak Peek