Mezzanine Gallery
Spotlight on HRAC Board
Opening reception, Saturday, November 18th from 4-7 p.m.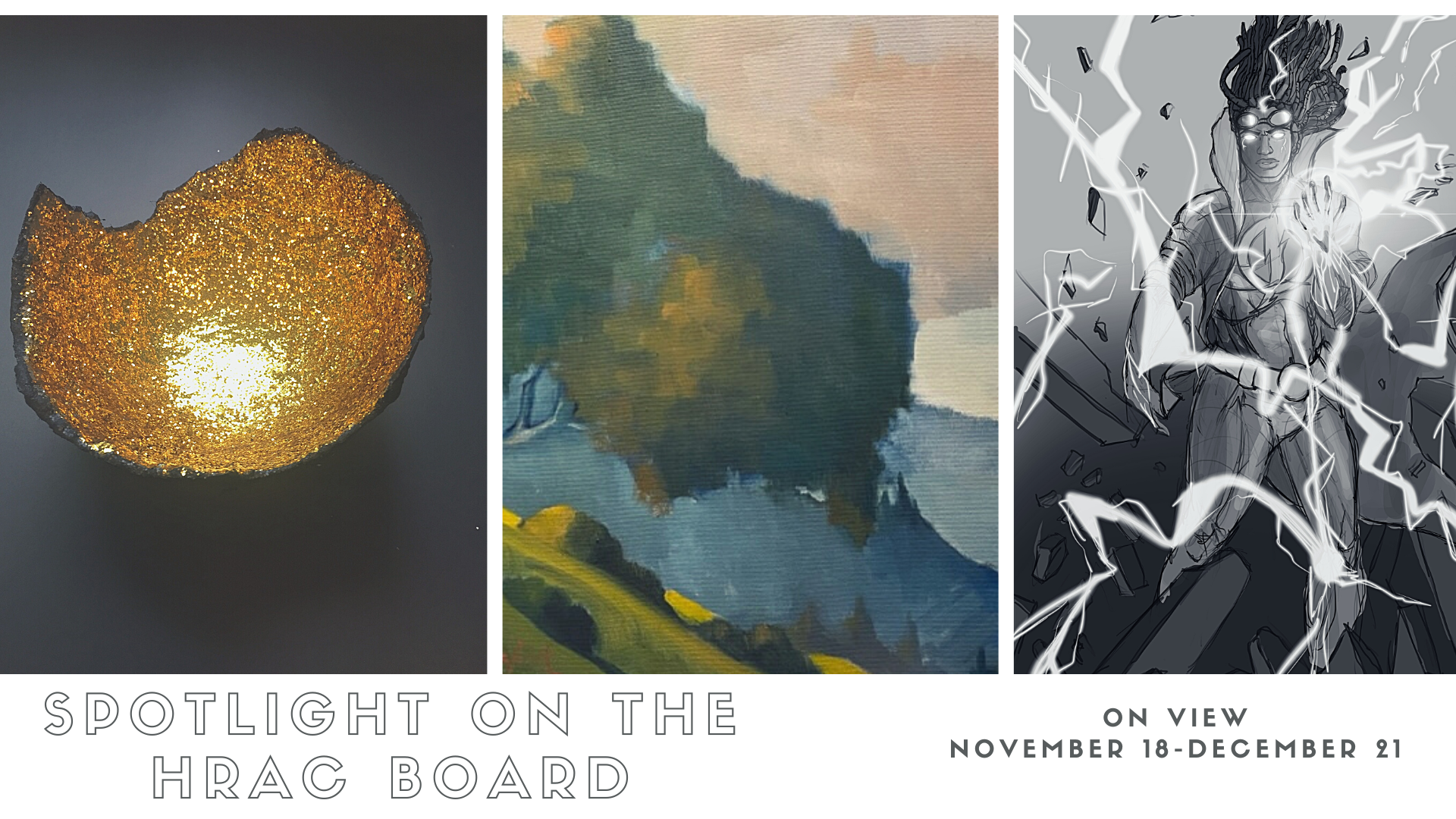 Our upcoming exhibition, Spotlight on the HRAC Board offers a unique glimpse into the diverse and captivating world of art as seen through the eyes of our esteemed gallery board members.
Spotlight on the HRAC Board is not just an exhibition; it's a celebration of the individuals who shape the artistic narrative within our gallery walls. Our board members, each possessing a distinct artistic sensibility, have contributed not only their expertise but also their personal collections to create a rich tapestry of creativity.
Join us for an opening reception on Saturday, November 18th from 5-8 p.m. concurrent with the opening reception of Color, Line, and Shape. The exhibition will be on display at HRAC during regular business hours through December 21.
Spotlight on HRAC Board Sneak Peek